Liscio desktop notifications display on your desktop, regardless of whether you are working in Liscio or in another window. When setting up your account, Liscio prompts you to enable desktop notifications.

*Image is of Liscio in the Google Chrome browser*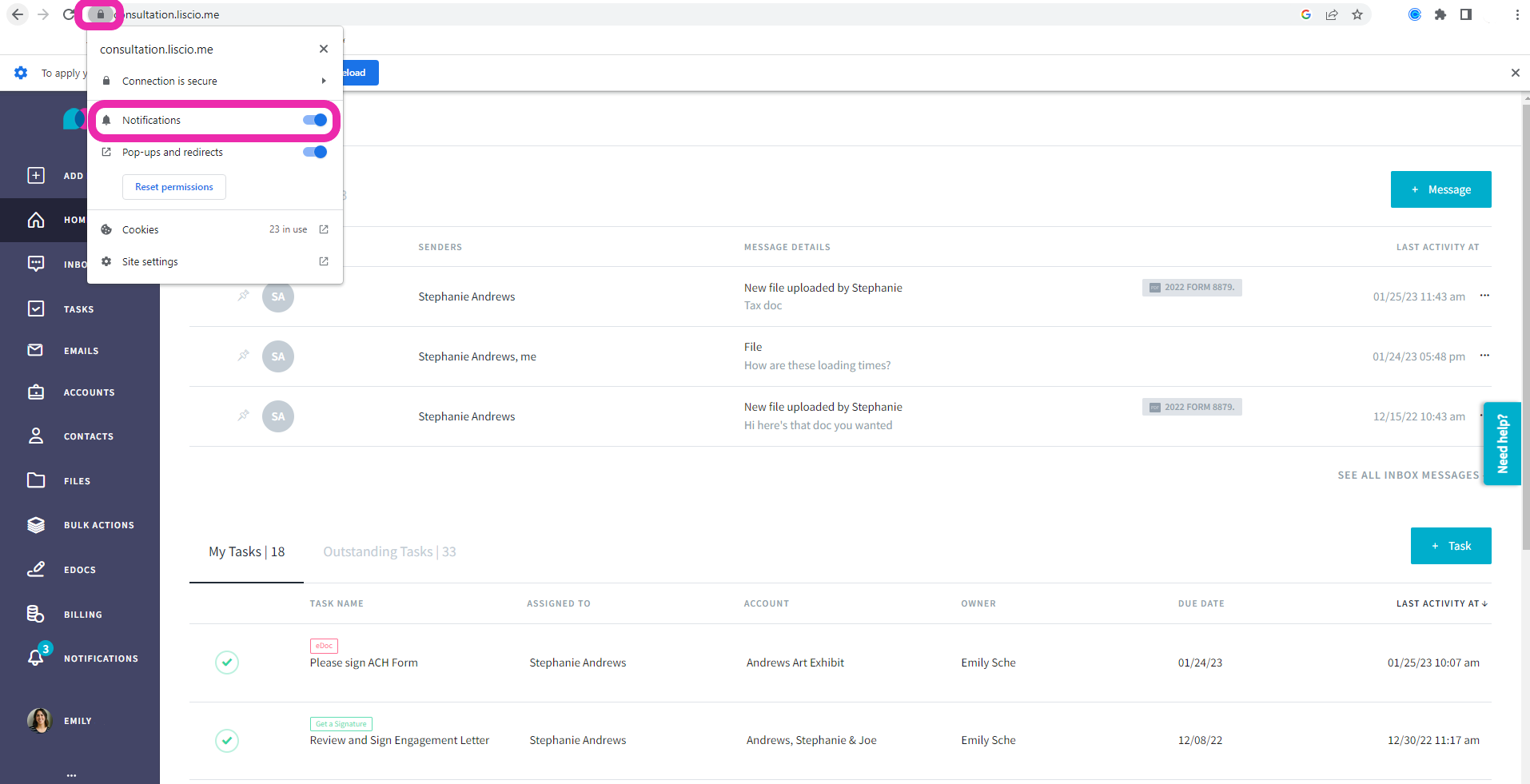 If you have previously blocked desktop notifications but would like to enable them now, you may enable them through your browser settings.

How to enable desktop notifications on
Instructions may vary depending on the version of your browser.