To modify a recurring task, all changes should be made to the most recently generated task. This means that if the original task has already genereated a new task, edits should be made to the new task.
Note: To archive a recurring task, you will first need to remove its recurring status.

Note: If you are creating an On Schedule recurring task, the due date cannot be modified when the task is created. The due date can only be modified after the task is created.

1. Click on the Task to open it.
2. Click the ellipses (three dots) in the upper-right corner.
3. Click Edit Task.
4. Edit the Task Details here.

5. To Delete the Recurring, click Recurs [Daily/Weekly/Monthly].


6. Click Delete Recurring.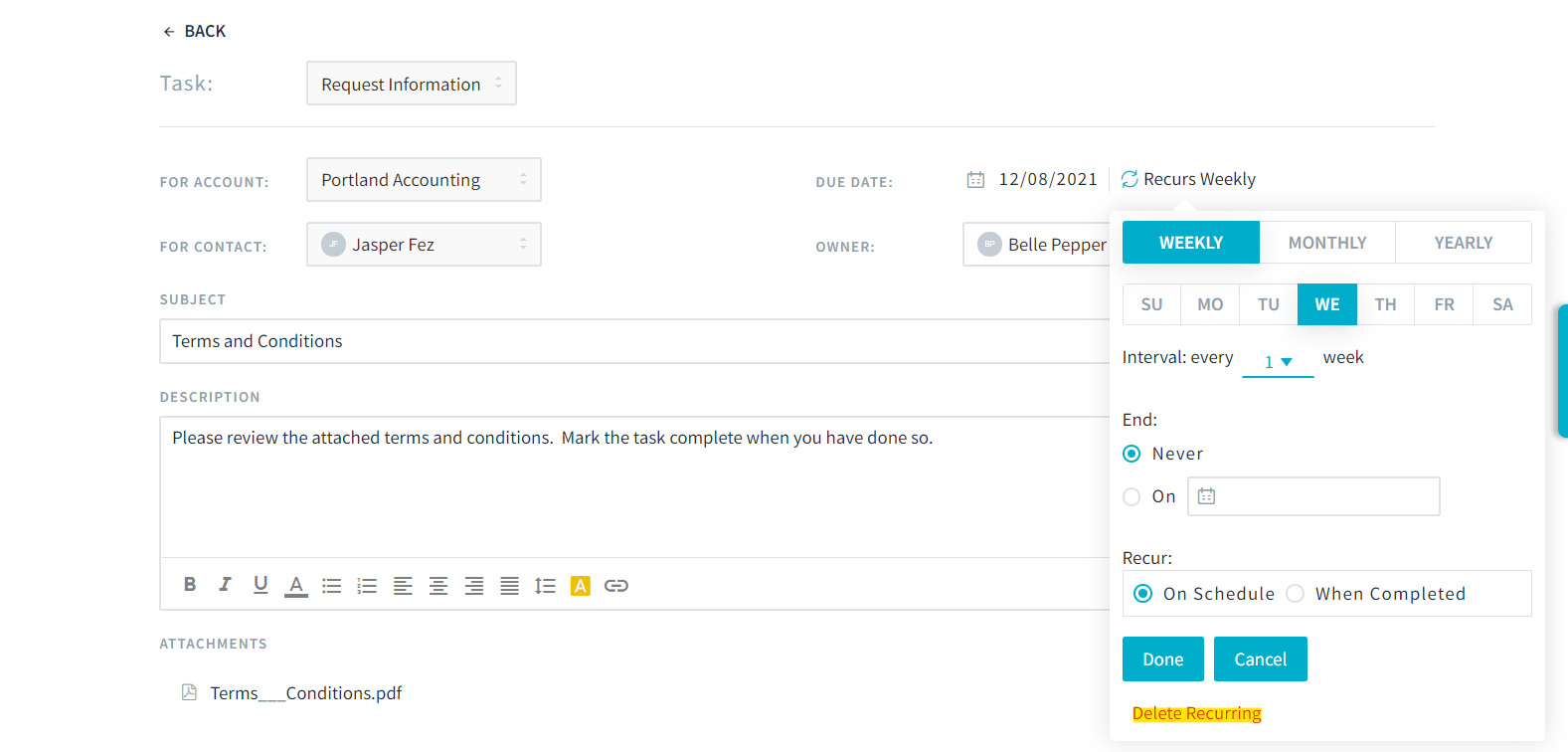 7. Click Update Task.