To Complete a Calendly Meeting Task:
1. Click into the Meeting task.
2. Click on the Calendly link within the task.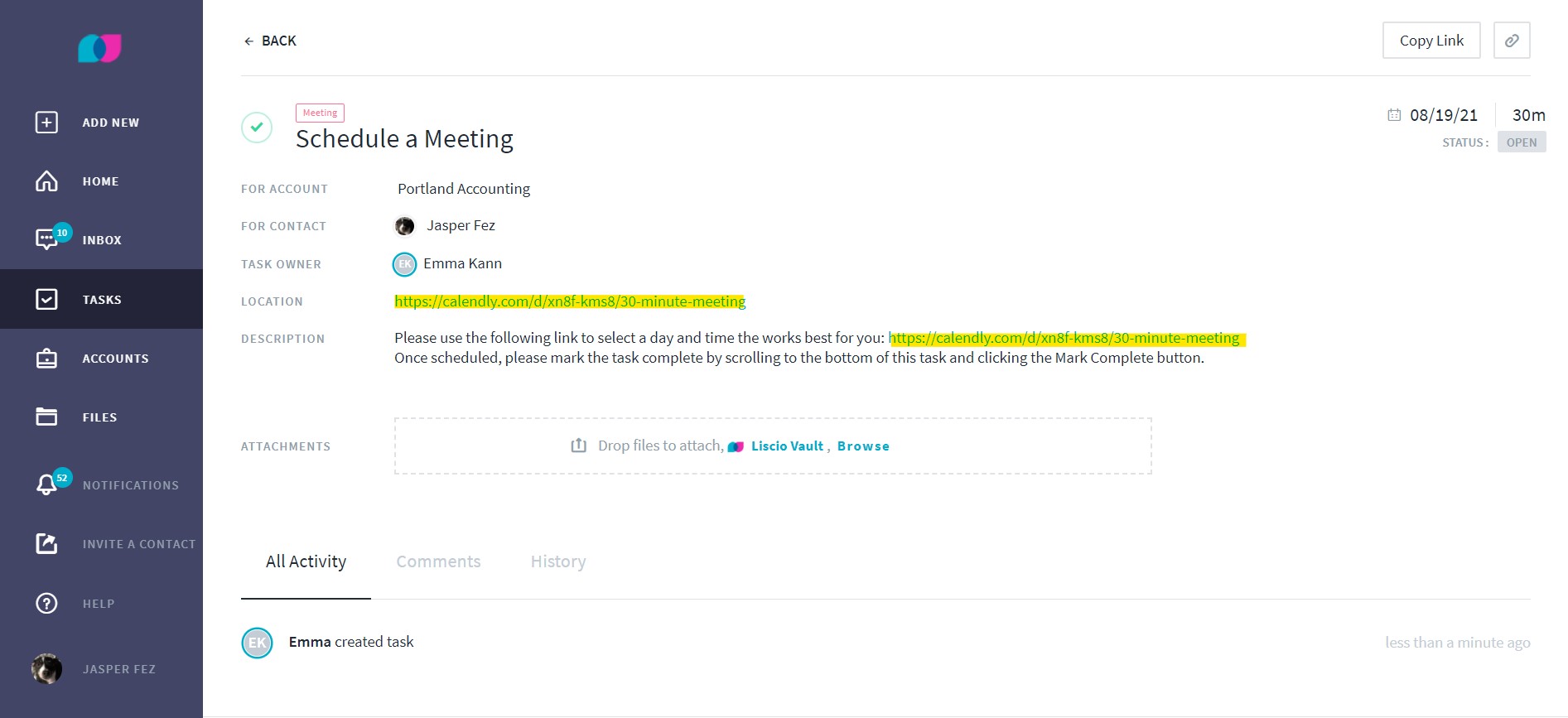 3. Select the date & time for your meeting.
4. Click Confirm.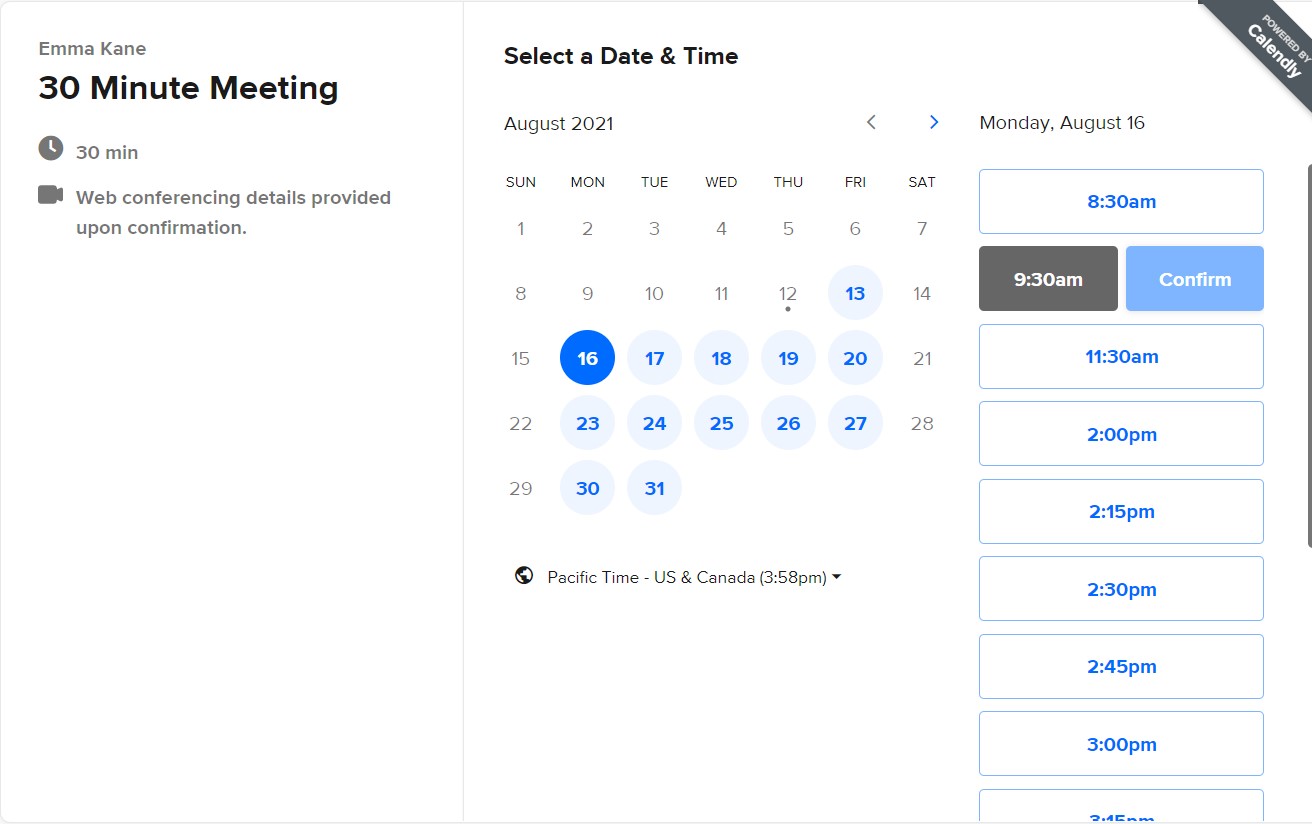 5. Enter your name, email, and any additional guests.
6. Click Schedule Event.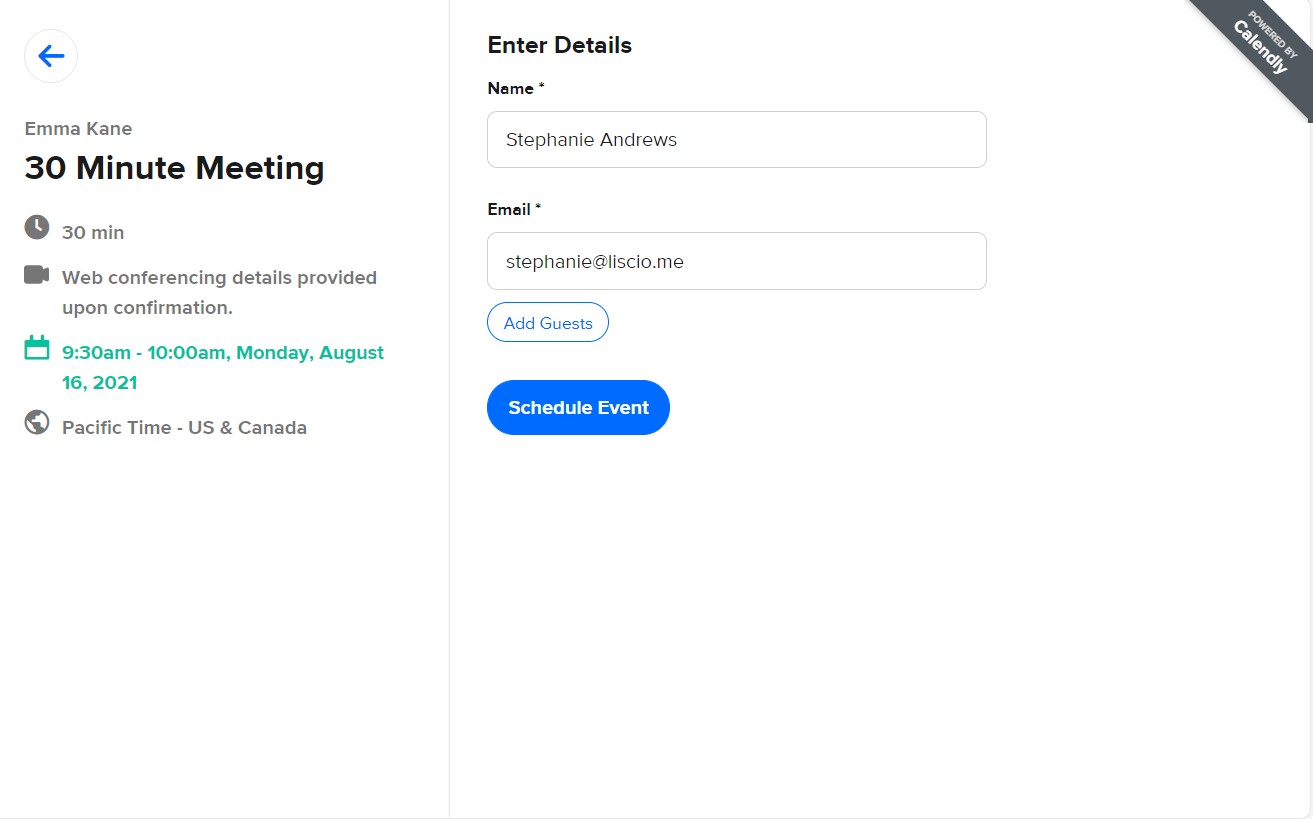 7. You will receive an email from Calendly with a link to join the meeting.
8. Return to the Meeting task in Liscio and click the Mark Complete button at the bottom of the page.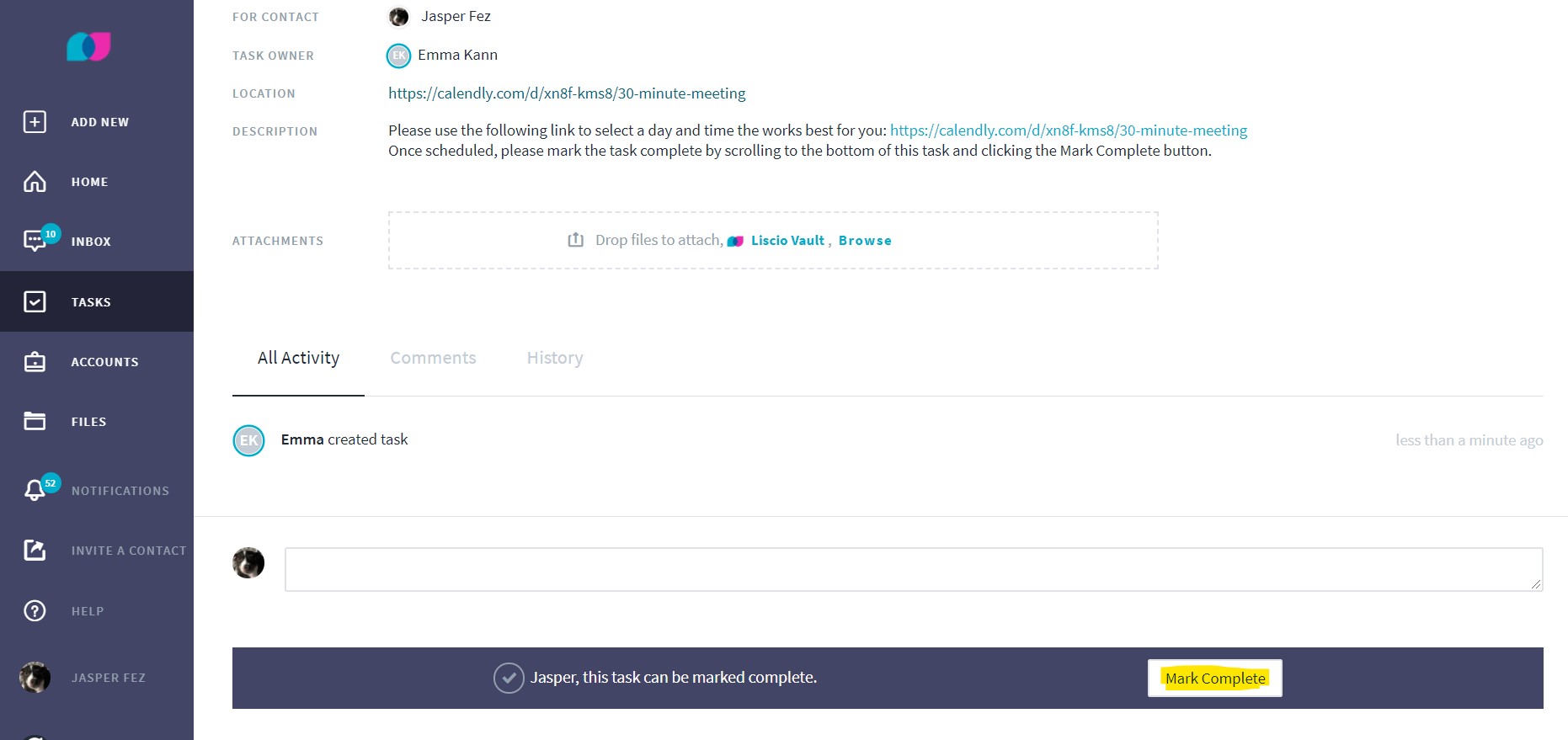 Note: Calendly does not offer APIs that can be associated with Liscio tasks. This means that the link to join the Calendly meeting will not be updated in the task, and that you will need to mark the task complete after scheduling the meeting. To join the Calendly meeting, click the link in the confirmation email or on your calendar.


Note: The Calendly links contained in the Meeting task are unique. Once you use the link to schedule a meeting, the same link cannot be used again.