Please note that some web browsers may not play well with Adobe - we recommend using Google Chrome or Firefox when electronically signing.
1. Log into Liscio
2. Click on your Task (towards the bottom of the screen) - new tasks will show in bold font.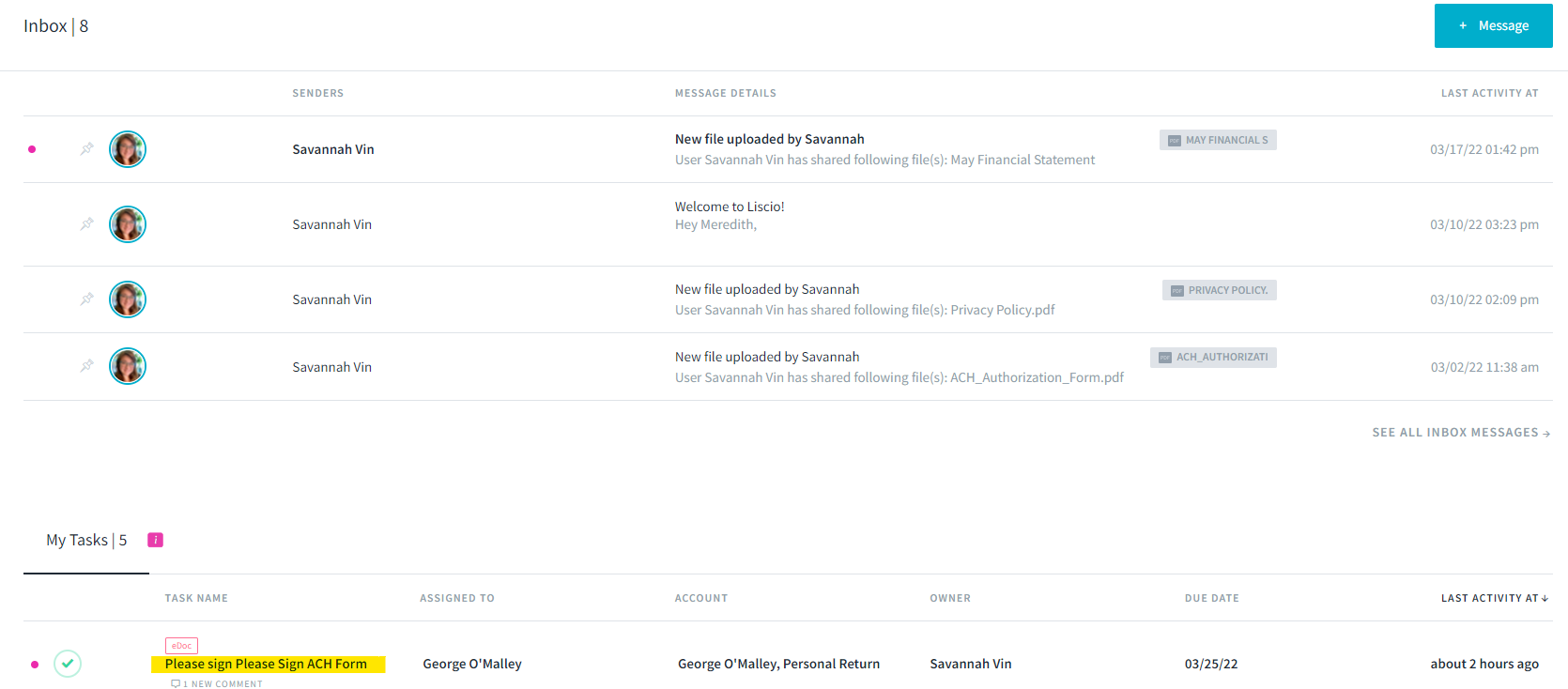 3. Once in the Task, click Click here to review and sign...


4. Your eSignature form will now show (if you are being asked to sign in to Adobe Sign, please move to Google Chrome or Firefox). Click the Start arrow to begin filling out the document.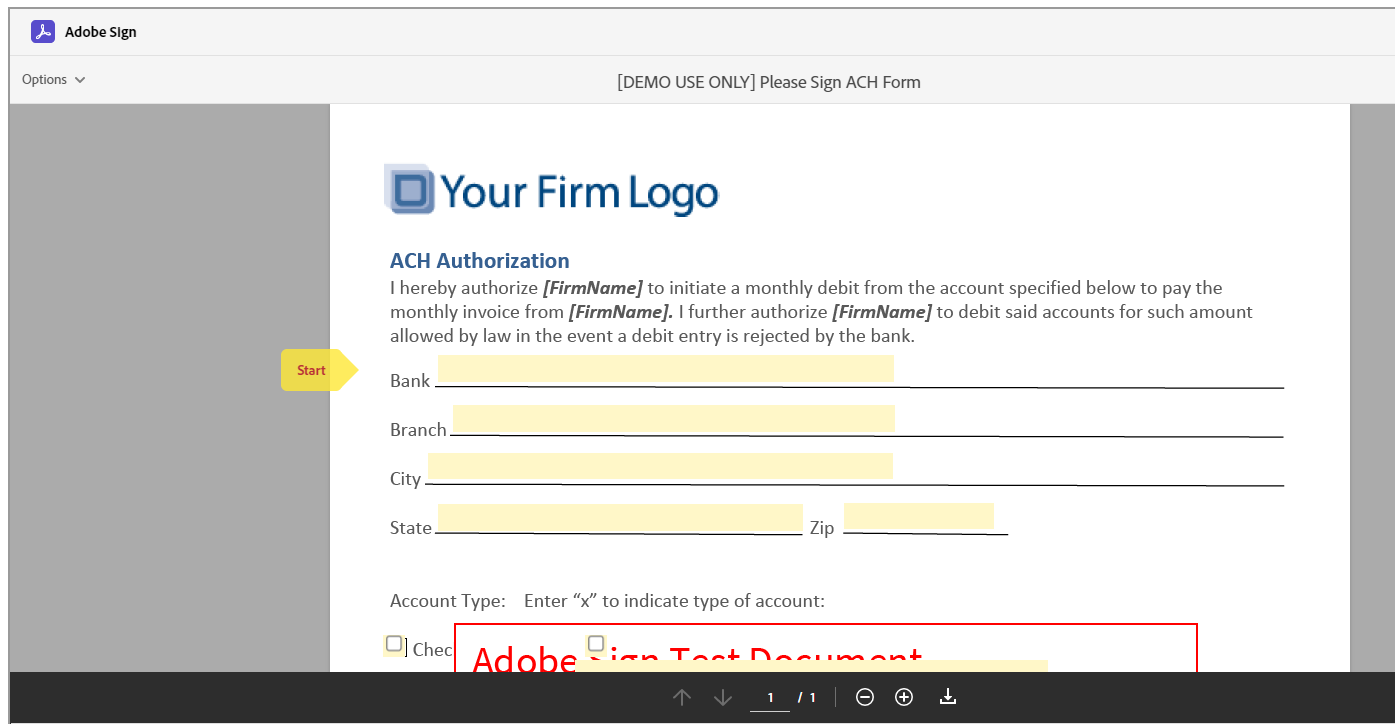 5. Use the Next arrow to guide yourself through the document. Fill out the fields as needed.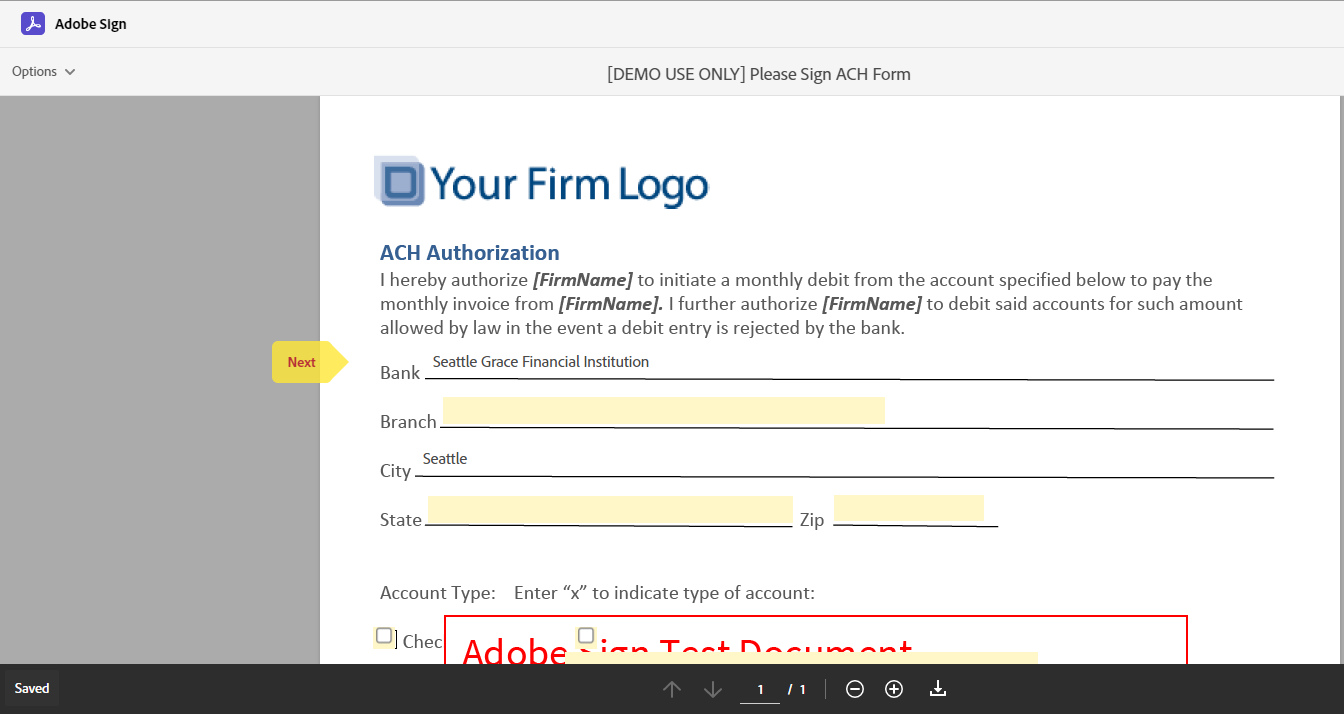 6. Once you have filled out the fields and have made it to the signature field, click Click here to sign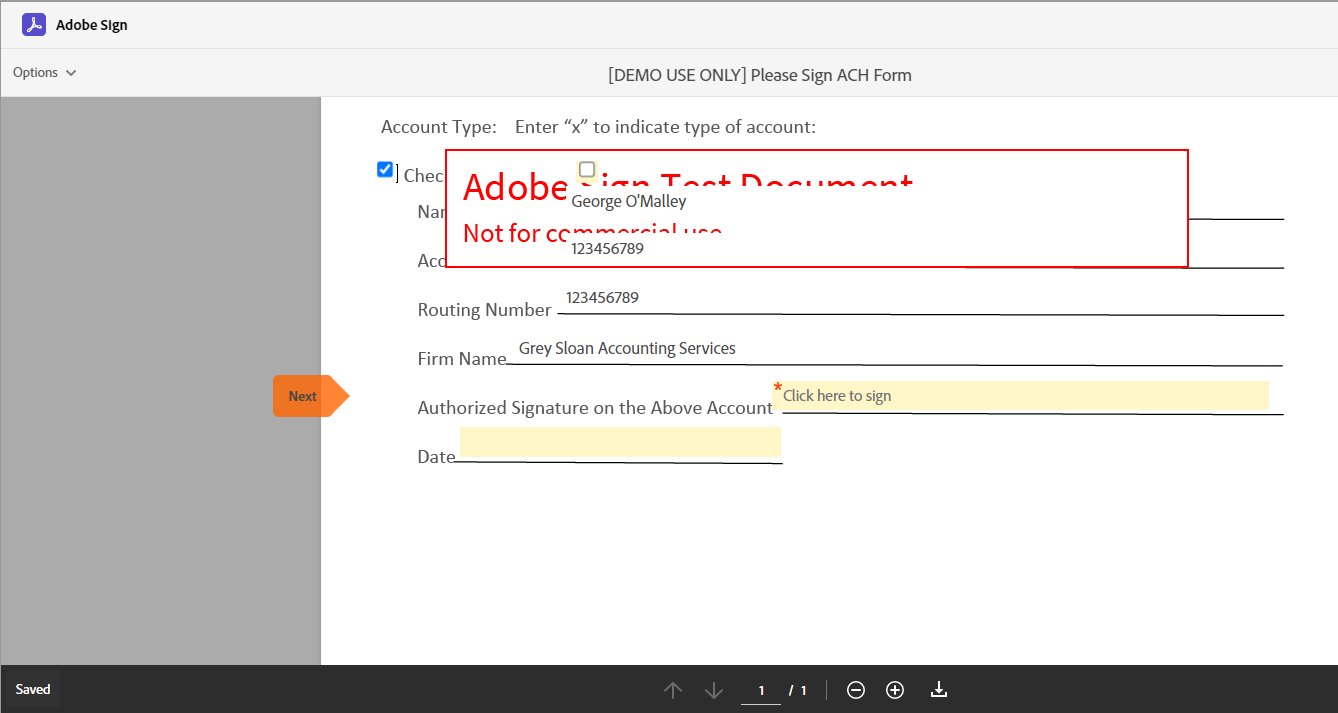 7. Type your name in as your signature.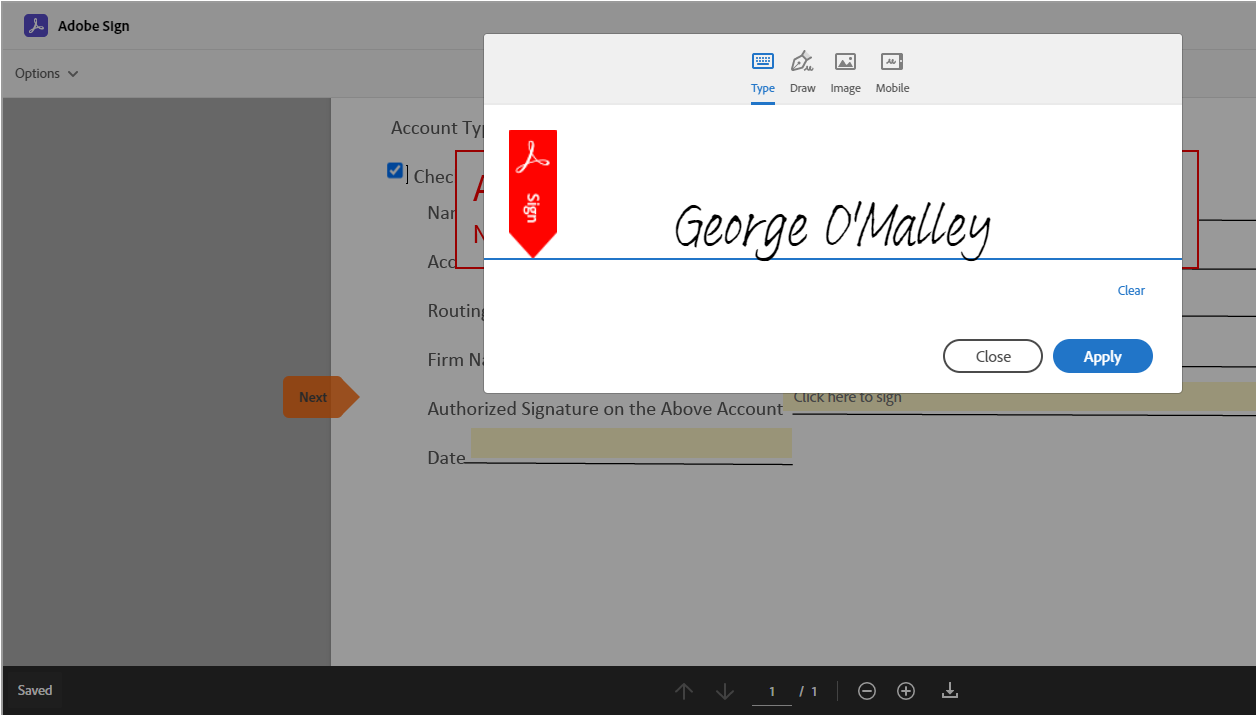 8. Click Apply.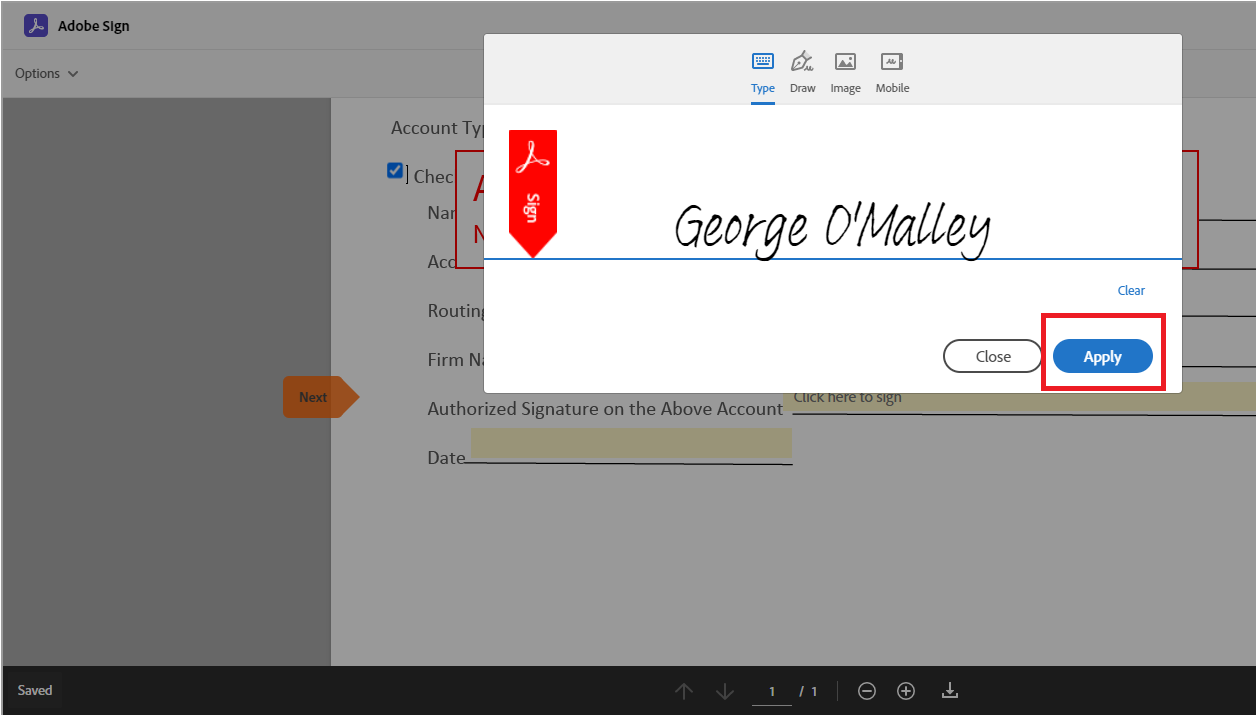 9. Scroll to the very bottom of the document and click Click to Sign.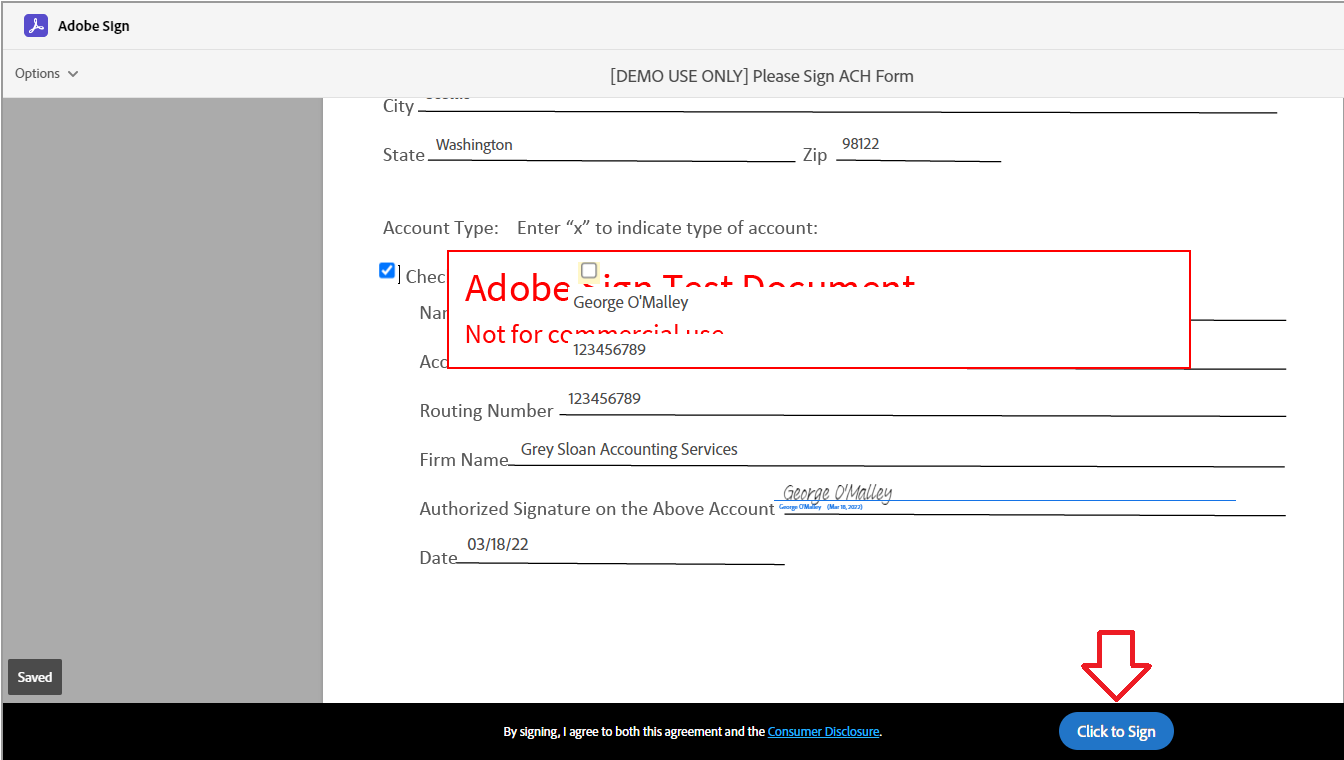 10. The document has now been sent to the firm for review and a signed copy is available in your Liscio Files Section.
To find the signed copy:
1. Click Files on your left-hand navigation
2. Click on the signed copy at the top of your files list.