How to Add Additional Contacts to a Message Thread
1. Open the message.
2. Click the Reply box at the bottom.
3. Click the Additional Recipients field.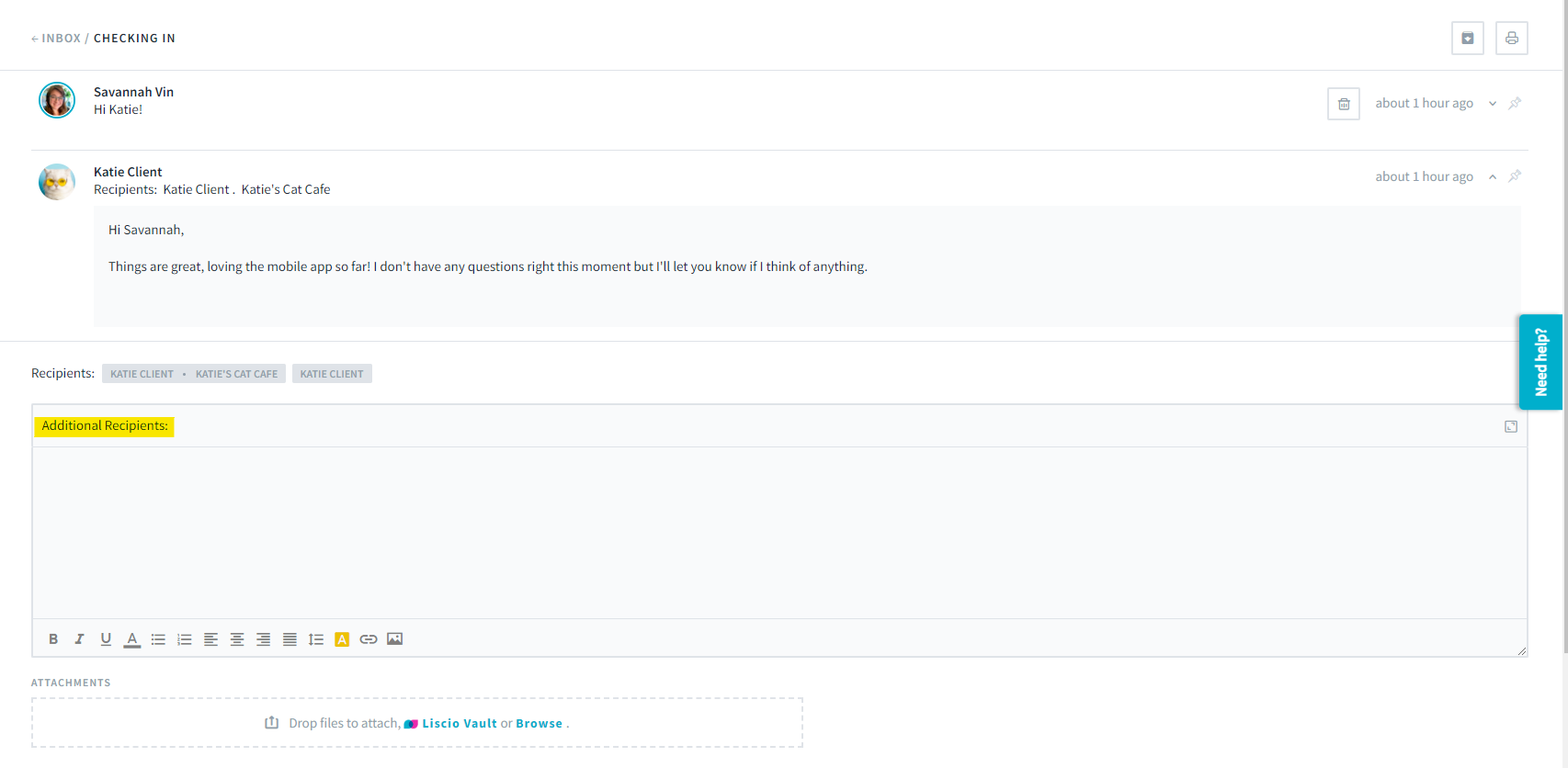 4.
Click
Select a Recipient
and search for the Contact to add to the message thread.
5. Click Select an Account to choose the related account.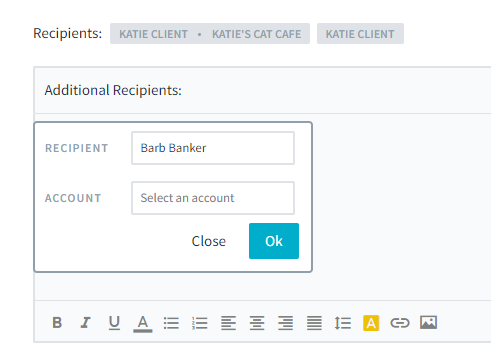 6. Click OK.
7. Type your reply and click Send.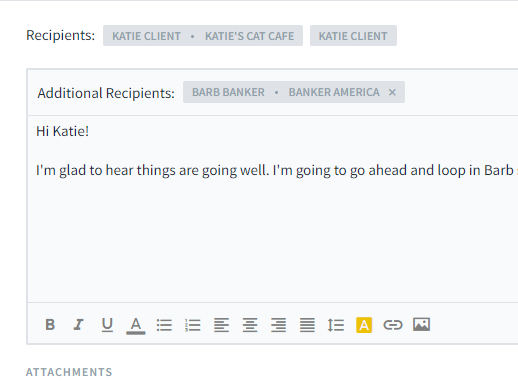 The new recipient will have access to the full message thread and all recipients can now communicate with each other.

Contact Us
Related Articles

How to Forward a Message

In Liscio, you can forward the entire message thread to a coworker or to a client. Click on the Inbox page on the left-hand side of the screen. Click on a message. Click the Reply field Click the Additional field. Add a recipient and Account. Type ...

How to Tie a New Message to an Account

If a message thread includes a recipient who has not been tied to an Account, tying the message to their Account will ensure the message is accessible from both the Contact and Account levels. Click into the message. Click the Reply box. ...

Message Transparency

Message Transparency provides a FirmView of all messages sent and received throughout the firm. This allows you to read any message on the Account and Contact level that is tied to a specific account or contact. ​ To see Messages tied to an Account: ...

Quickly Add New Contacts and Accounts When Uploading a File

When uploading files you can quickly add and invite new Contacts and Accounts. Click +Add New. Click File. Uncheck the Firm Only box. Click on the To field. Under Recipient, type in the new contact's name. Click the blue + button. Add an email ...

How to Reply to a Message

Click the Inbox on the left side of the screen. Click on the message you want to reply to. Click on the Reply box. Compose your reply. Click Send. Note: You don't need to type the recipient's name in the To field again, but if you would like to add ...