3.
If you are seeing an error stating, "An internal error occurred in the Microsoft Internet extensions", try checking and see if you have Protected Mode turned on. The top-rated comment on this thread displays steps on how to solve this problem:
4. If you are having trouble getting Liscio for Outlook to work on the Outlook Desktop App, try these steps:

A. Click File in the upper-left corner.

B
. Click on Options in the bottom-left corner.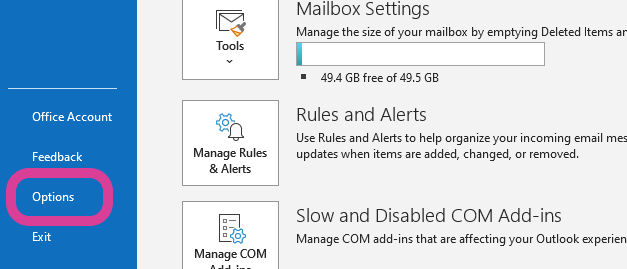 C. Click on Add-ins in the pop-up.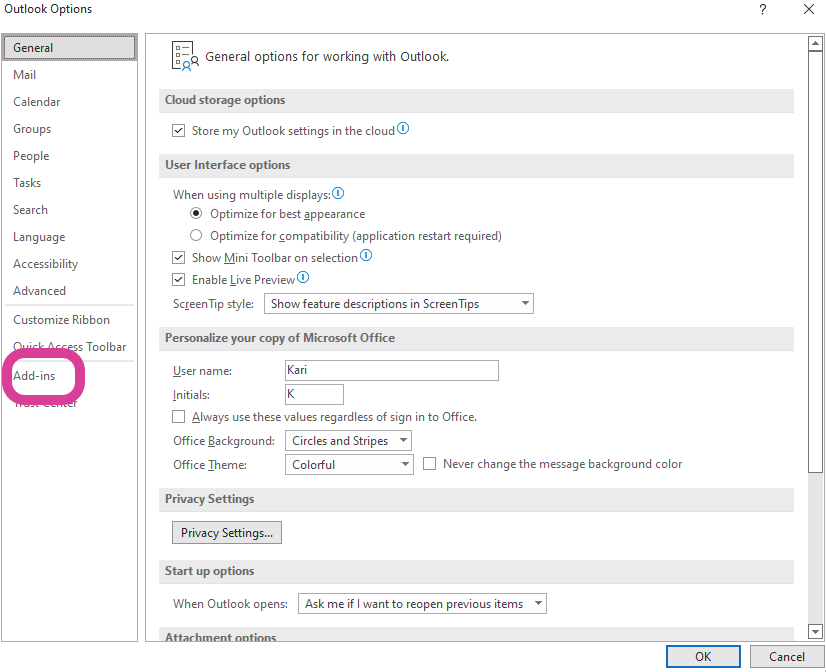 D. Click on the Go... button.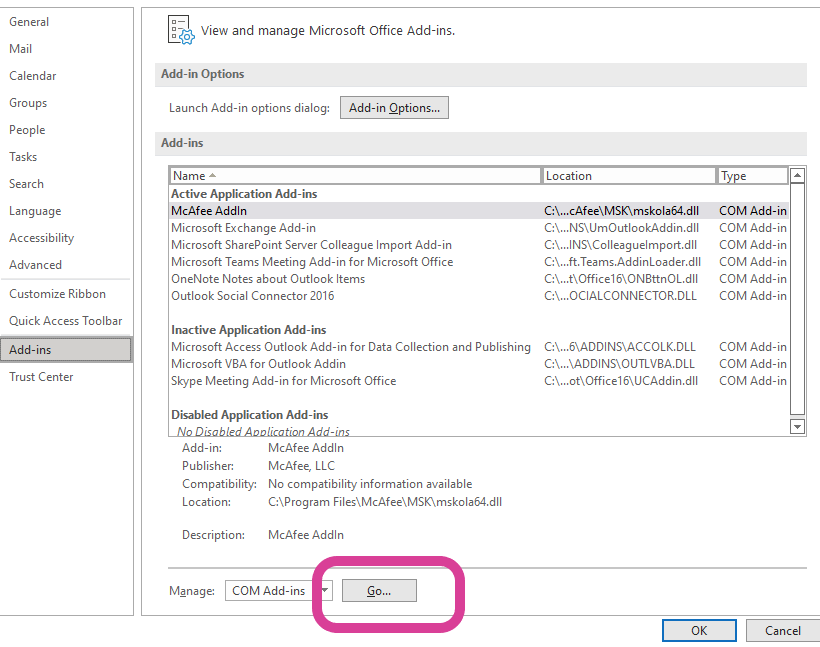 E. Click on the Add button.


F. Download the manifest.zip attached to this help article, extract, select the manifext.exe file, and choose Open.