The Liscio Mobile App enables you to upload files and send messages to your firm.
The main screen of the Mobile App displays your new inbox messages and new Tasks that need action from you.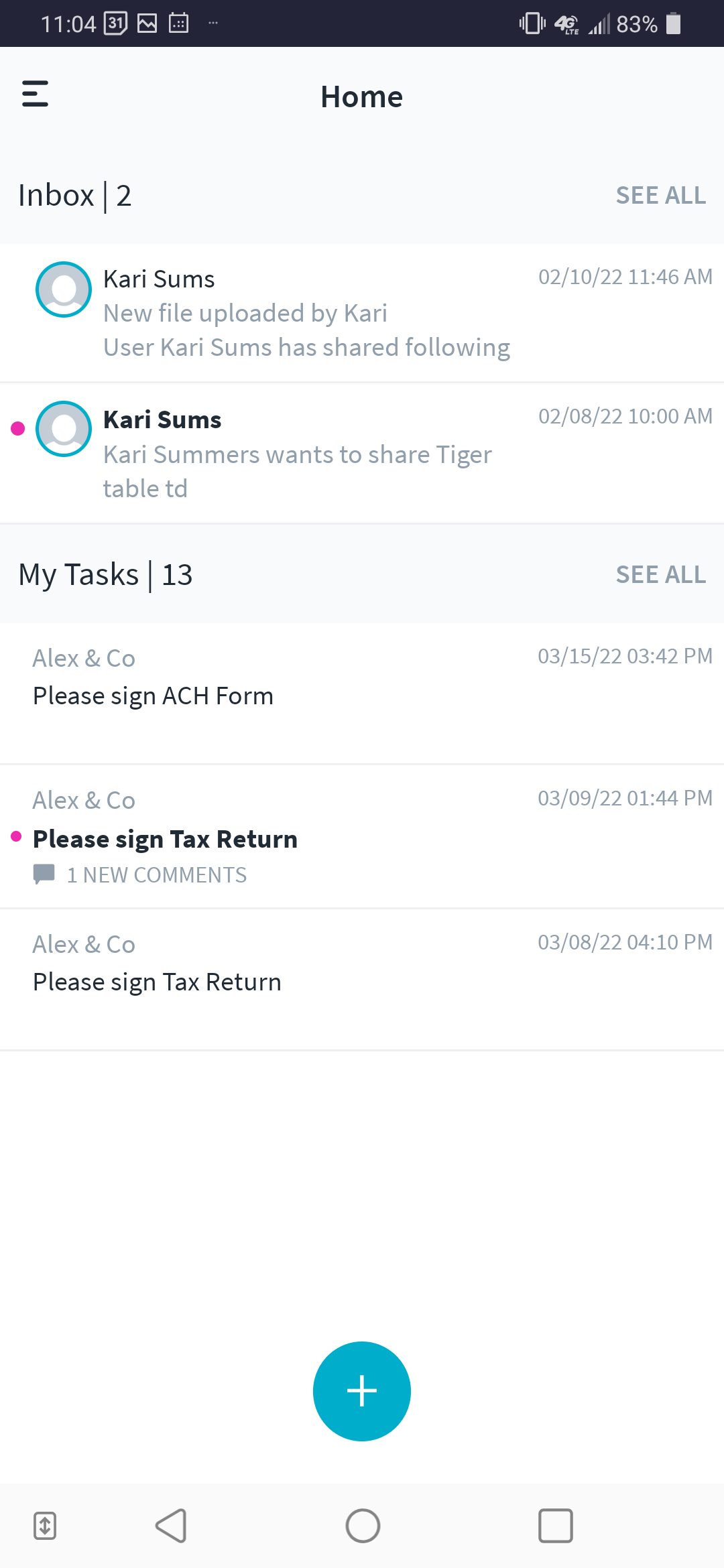 Tap the message preview to view the message or tap See All to view all of your messages.
In the "My Tasks" section on the dashboard, tap the task preview to view the task or tap See All to view all of your tasks.
Tap the plus icon to upload a file or send a message to your firm.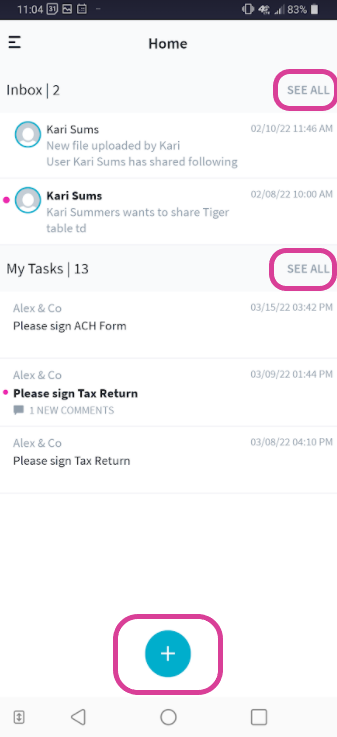 Tap the menu icon (three dots) in the top left corner to navigate to the Home page, Inbox, Tasks page, Accounts page, and Files Page. You can also create a new message or Upload a File.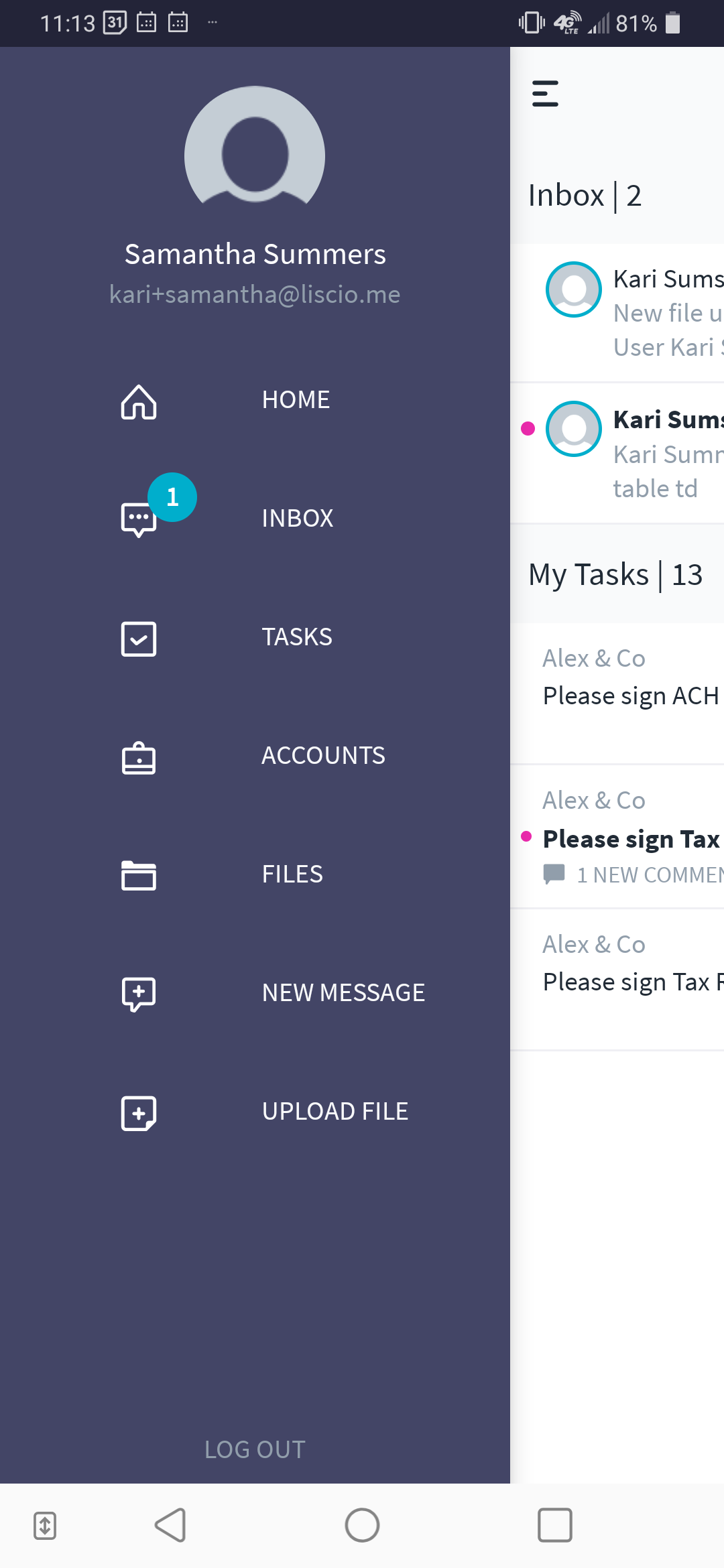 To edit profile information or change your password, tap your profile picture.