Task filters will help locate specific tasks on your Tasks page.

​
Task Filters include:

Type: Get a Signature, Manage To Go Items, Request Information

Owner: The firm employee who is the Task Owner

Account: The Account (entity) to which the Task is associated.

Recurring Task: If selected, only recurring tasks will be displayed
To Apply filters:
1. Click Tasks.

2. Click on each filter.


3. Click a filter option to display tasks associated with that filter.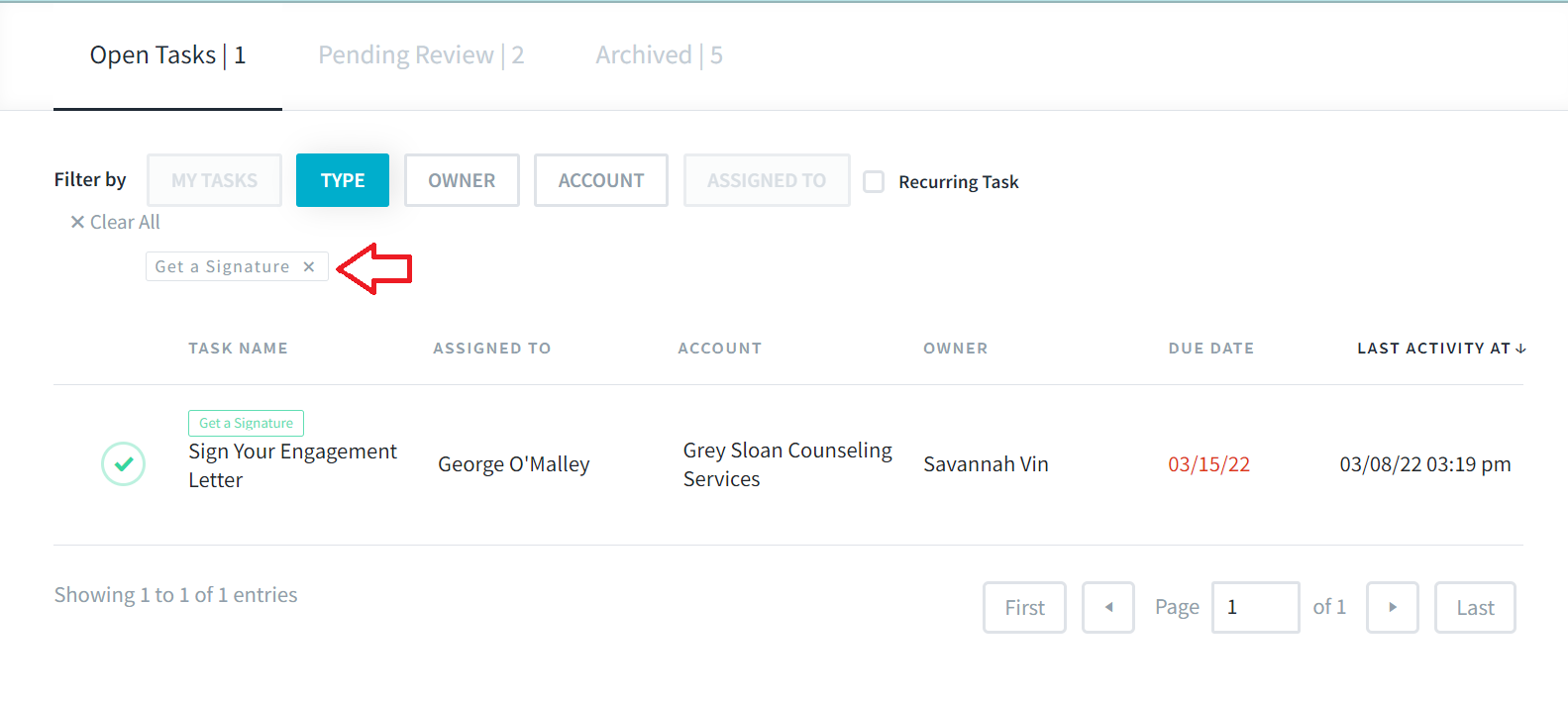 4. Select multiple filter options to display more specific task information.