How to Login with Google and Office 365
Liscio offers one-click Login with Google and Office 365.

1. On the Liscio sign in page, enter your Liscio username and password.

2. Click Login with Google if you have a Gmail account, or Login with Office 365 if you have an Microsoft account.

3.
After your email is verified, you will be signed in to your Liscio account.
4.
On subsequent logins, simply click
Login with Google
or
Login with Office 365
to sign in to your Liscio account.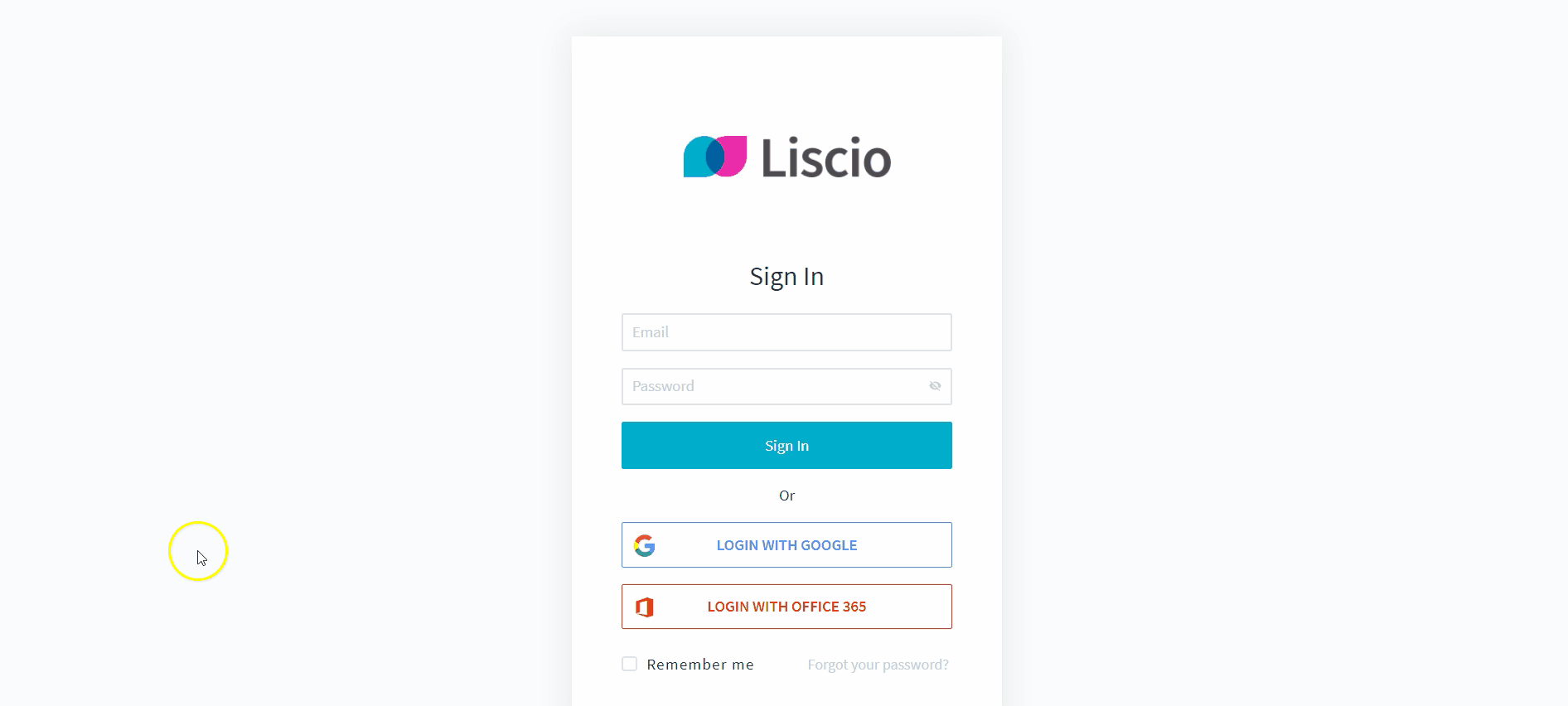 Note: For additional security, we always recommend using multi-factor authentication.

Contact Us
Related Articles

Troubleshooting Login

Liscio Invitation Is it past 7 days? If yes, the link is expired and your firm will need to resend your invite. Are you looking at the most recent email? What browser are you using? (ex. Chrome, Firefox, Internet Explorer, etc.) We highly recommend ...

Google Drive Integration

With the Google Drive integration you can: Connect Google Drive to Liscio Attach Google Drive files directly to Messages, Tasks, and eDocs in Liscio Note: Google Proprietary file types (i.e. Google Docs, Sheets, Slides, etc.) are not supported at ...

Out of Office Away Status

The Away Status allows firm users to notify others when they are out of the office. When turned on, this global setting is made visible across the Liscio platform. Additionally, if clients or team members send messages, upload files, respond to ...

The Login Details Section

The Login Details section allows Account Owners to share account access information (such as logins for bank accounts, QuickBooks, Bill.com, etc.) with their firms and other Account Owners in a secure environment. This tab is available for all ...

Office Tools Workspace Export

Click Contacts in top tab. Select Import/Export Contacts. Select Excel Import/Export. Select Export to Excel Spreadsheet. In Common Info select Company Name, First Name, Last Name, Email Address, Address1, Address 2, City, State, Zip, and Account ...