How to Login with Google and Office 365
Liscio offers one-click login (Single Sign-On) with Google and Office 365.

1. On the Liscio sign-in page, enter your Liscio username and password.

2. Click Login with Google if you have a Gmail account, or Login with Office 365 if you have a Microsoft account.

3.
After your email is verified, you will be signed in to your Liscio account.
4.
On subsequent logins, simply click
Login with Google
or
Login with Office 365
to sign in to your Liscio account.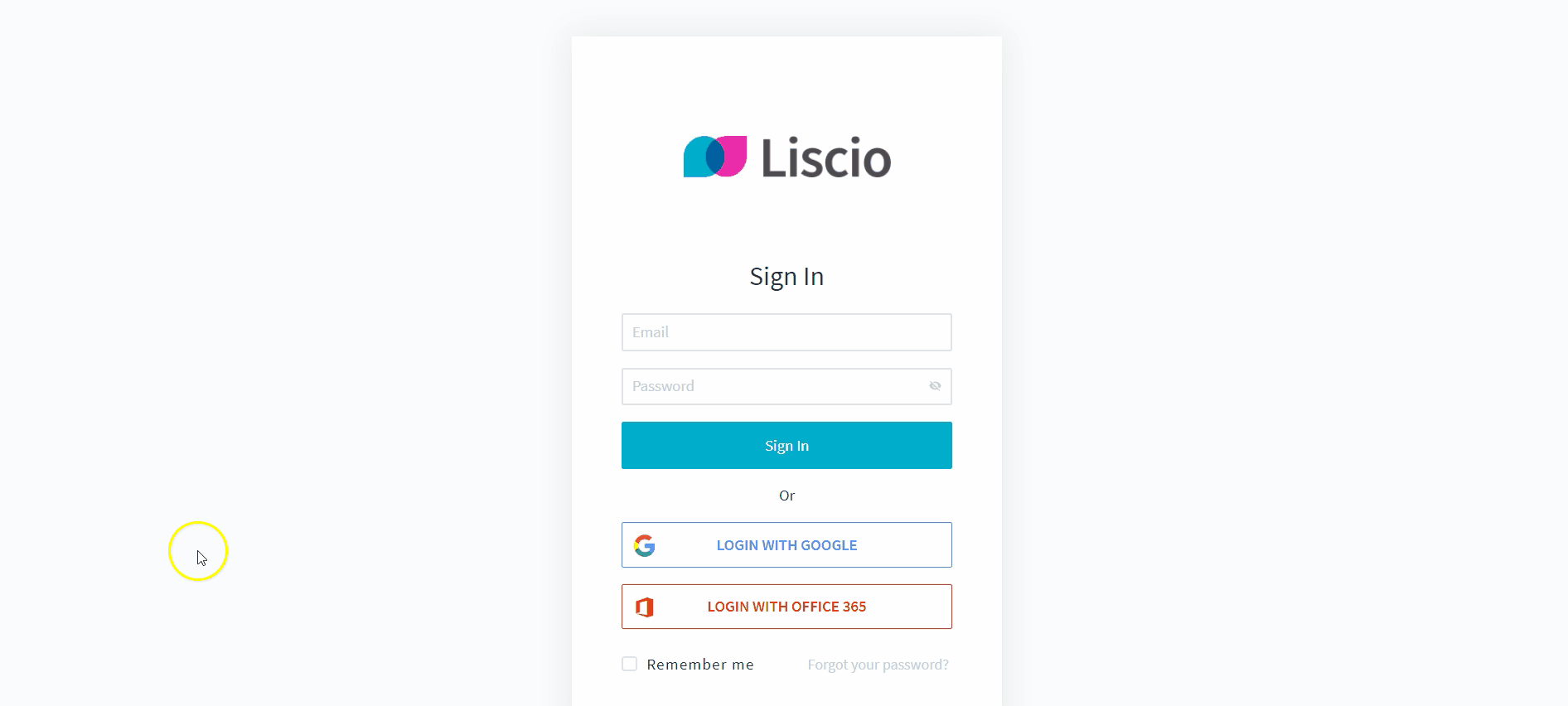 Note: For additional security, we always recommend using Multi-Factor Authentication.
Contact Us
Related Articles

Google Drive Integration

With the Google Drive integration you can: Connect Google Drive to Liscio Attach Google Drive files directly to Messages, Tasks, and eDocs in Liscio Note: Google Proprietary file types (i.e. Google Docs, Sheets, Slides, etc.) are not supported at ...

Gmail Export Instructions

Open Gmail Contacts. Select Google apps, then choose Contacts. In the left panel, select More to display additional options. Select Export. To export an entire address book, select Contacts. Select the drop-down arrow to choose a Google Contacts ...

How to Set Up Email Integration (Outlook 365 & Gmail Integration)

Cut back on all the noise while creating visibility across the firm with the Liscio Email Integration. View and respond to client emails inside Liscio, automatically and manually add client emails to Contacts and Accounts, bridge the adoption gap for ...

Adobe Sign Limitations

Typeface (Fonts) Adobe Sign operates with a total of six fonts (Source Sans Pro, Source Serif Pro, Source Code Pro, Roboto, Slabo13px, and Lato). If templates in Liscio are set up using a font outside of Adobe's font list, problems may occur with the ...

How to Log In to Liscio

You will need to accept your invitation and set up your Account before attempting to log in. Learn how to do that here: How to Set Up Your Account. After setting up your Account, you will be able to log in: 1. Go to https://app.liscio.me/ or your ...